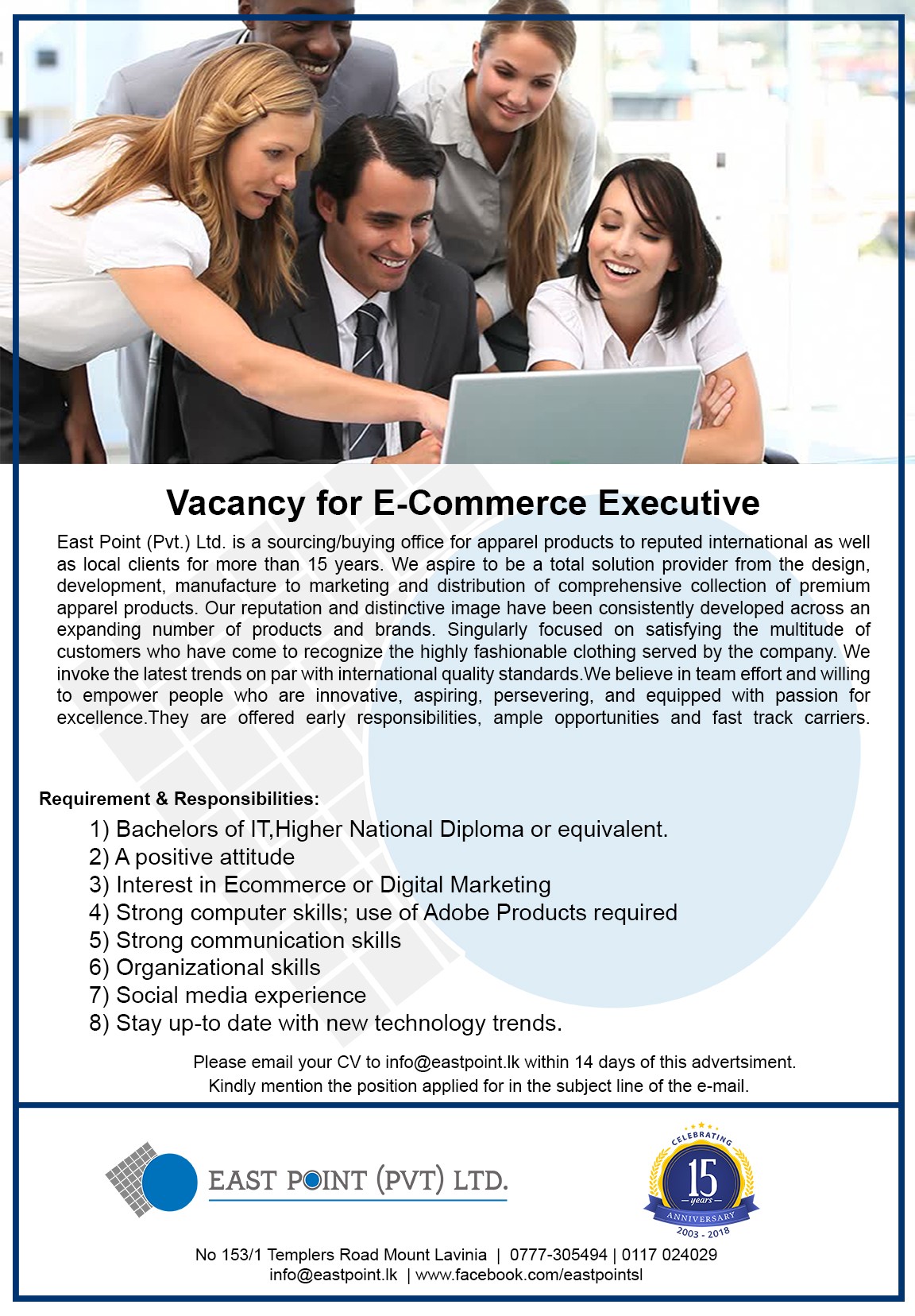 1) Bachelors of IT,Higher National Diploma or equivalent. 2) A positive attitude 3) Interest in Ecommerce or Digital Marketing 4) Strong computer skills; use of Adobe Products required 5) Strong communication skills 6) Organizational skills 7) Social media experience8) Stay up-to date with new technology trends.
EAST POINT (PVT) LTD.
East Point (Pvt.) Ltd. is a sourcing/buying office for apparel products to reputed international as well as local clients for more than 15 years. We aspire to be a total solution provider from the design, development, manufacture to marketing and distribution of comprehensive collection of premium apparel products. Our reputation and distinctive image have been consistently developed across an expanding number of products and brands. Singularly focused on satisfying the multitude of customers who have come to recognize the highly fashionable clothing served by the company. We invoke the latest trends on par with international quality standards.
We believe in team effort and willing to empower people who are innovative, aspiring, persevering, and equipped with passion for excellence. They are offered early responsibilities, ample opportunities and fast track carriers.